Window Displays
Historic Takoma uses the storefront window of its building at 7328 Carroll Avenue to present displays of local and seasonal topics. See the current display below and stop by to see the elements in detail.
Currently on Display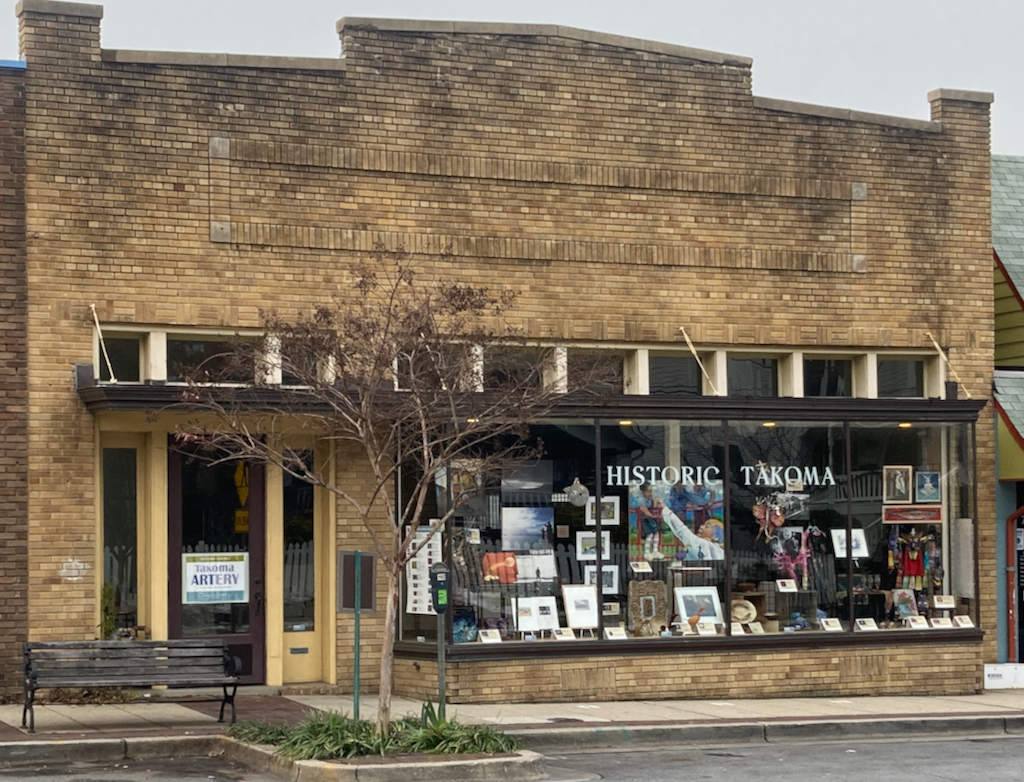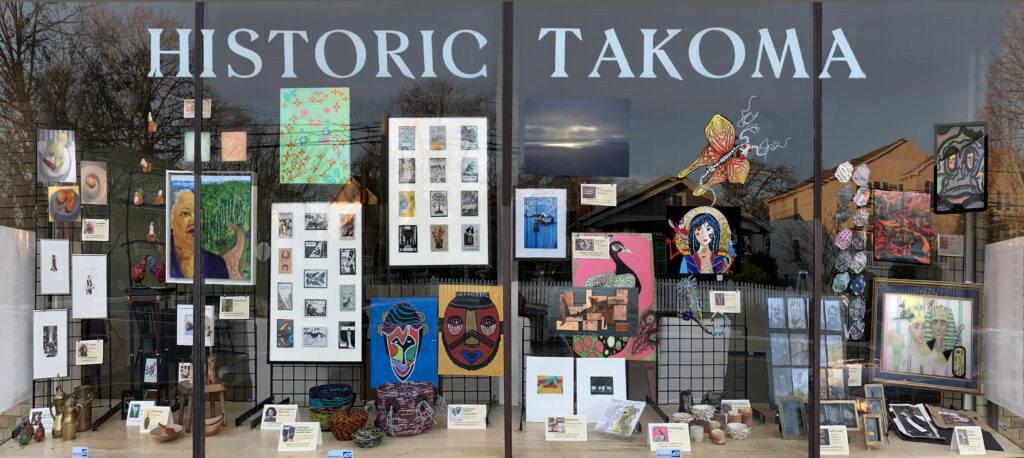 In August 2020 we began sharing our front window with Takoma Artery, a collective of local artists and artisans, to reimagine "window shopping" at a time when the pandemic has turned our world upside down.
This new style of gallery brings their artwork into public view, while brightening our world in the bargain. Like what you see? Contact any individual artist online to make a purchase or further explore their work (see below). A new window will debut every two months, thanks to Eleanor Landstreet, who spearheaded this project driven by the creative talent of our community.
See the artists for September-October 2020
See the artists for November/December 2020
See the artists for January/February 2021
Virtual Exhibit Gallery
Takoma Park Churches
Photographs by Jim Douglas
Takoma Park is home to numerous churches. Two of the oldest are the Takoma Park Presbyterian Church at the corner of Maple Avenue and Tulip Avenue, which began as a Union Chapel in 1889 (see Notable Places) and the Trinity Episcopal Church at the corner of Piney Branch Road and Dahlia Street, NW, which was founded in 1893. The Seventh Day Adventist Church at the corner of Carroll Avenue and Eastern Avenue was built in the early 1950s, replacing the original church that sat at the southeast corner of Carroll Avenue and Willow Avenue (currently a parking lot). The current God Glorified Church of God on Geneva Avenue was originally Parker Memorial Baptist Church, established in the 1920s by the African American community in that area.